The difference between Armani's 2020 Acqua di Giò flanker Profondo and the new-to-2021 Profondo Lights
The difference between Armani's 2020 Acqua di Giò flanker Profondo and the new-to-2021 Profondo Lights is subtle indeed. In a crowded Sephora, many will likely not spot much to compare at all. To own both, you'll have to either be a collector of oceanics or have a vested interest in the brand. If you're willing to take your time with them, there are riches to be found in both that will reward the patient and dedicated.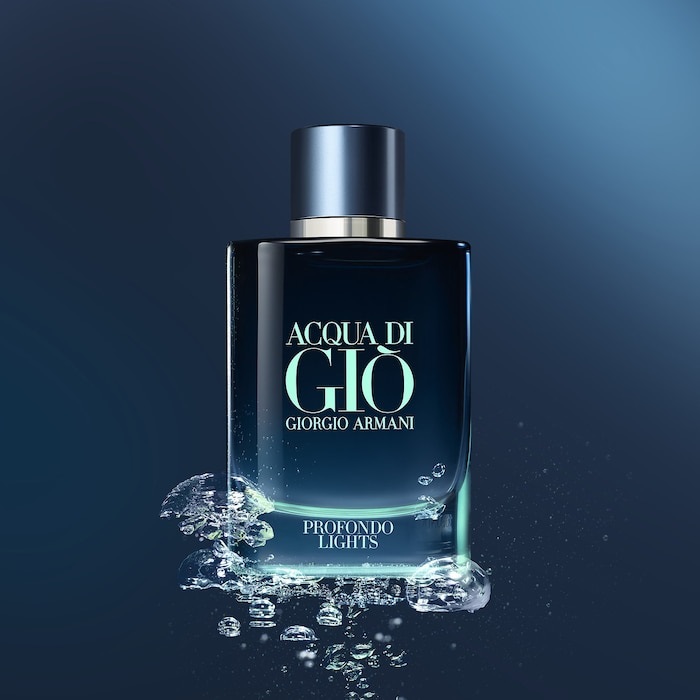 First off, both borrow heavily from the original Acqua di Giò as well as other mainstream releases that orbit the salty-aquatic-fresh-clean-blue vibe. The core Acqua di Giò DNA of bitter-bubbly greens and sharp, otherworldly citrus is present in both. It's what is surrounding this flavour nucleus that differentiates the two scents, and what may push you to one side or the other.
In Profondo, I find a much more obviously fruity element (coming from the mandarin, probably helped by the mastic) which is largely missing in Profondo Lights. That sweet juicy facet is extended through an energetic, soapy lavender to approximate the herbal citrus kick we all know from Invictus, accentuated through salty notes like the salt and lime accompanying a tequila shot. In Profondo Lights, that colourful sweetness is missing, replaced with a sparkling, unpolluted cardamom that is colder than it is hot.
The mid-section is where things get more interesting. Profondo is all about the interplay between marine and mineral elements, juxtaposing artificial metallic hints with the green sappy nature of rosemary and cypress, fading to the perfumer's age-old muse of salty skin fresh from the sea. Lights is very different in this regard; fir balsam mutates the citrus salinity above into something darker, greener, and heavier, finding more in common with Polo Blue and Aqva Pour Homme.
In the base, Profondo Lights shares the smooth characteristics of Bleu de Chanel or Rogue Man, with a whisper of nuttiness and a bubbly herbal veneer, whereas Profondo is balanced more to the top so the base is slightly unimportant to its story.
Both are worth owning, but perhaps not at the same time. I'd place Profondo Lights slightly higher on the uniqueness scale, but Profondo rates top marks for day-to-day wearability – it is inoffensive, light and happy. Profondo Lights broods its personality over a forest scene, with Profondo being all about the ocean and nothing else. Both have their place in perfumery.